Monmouth County CART (County Animal Response Team) builds and supports a unifying partnership between governmental, not-for-profit organizations, animal industry, and volunteers in order to facilitate local animal disaster preparedness and response development. Our mission is to provide community awareness of disaster planning and preparedness for the families of companion animals and as well as large animal disaster preparedness; and to assist in emergency sheltering of companion animals. We operate under the direction of the Monmouth County Sheriff's Office and the Office of Emergency Management.
Under the direction of the Emergency Management Director, our team can be mobilized to provide pet friendly emergency sheltering in conjunction with general population and access and functional needs shelters. In the event of an emergency, you will be notified via available media outlets, such as television or radio. You will be advised where the "pet-friendly" co-shelters are located.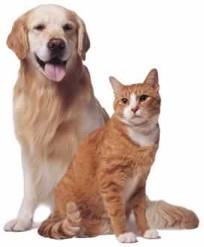 Our team consists of community members from Monmouth County who have received training in the Federal Emergency Management Agency following the National Incident Management System guidelines. Some of our members have furthered their education in technical large animal rescue and small animal rescue.
Preparing your pets for emergencies makes good sense. Get ready now.