The Sheriff Youth Week program offers a unique opportunity for young people to explore interests in law enforcement through police academy-style training, drill and exercise programs and instructional sessions at the Monmouth County Police Academy, 2000 Kozloski Road, Freehold, NJ.
The Sheriff Youth Week is being held July 10 – 14, 2023 from 7:45 a.m. to 4:00 p.m. daily. Each day's session begins with drill instruction and ends with one hour of physical training. Each recruit will receive a certificate from the Monmouth County Sheriff's Office upon completion of the academy.
Recruits are taught by municipal, county, state and federal law enforcement agencies.
Sheriff's Youth Week is free of charge and open to all Monmouth County residents of high school age – which means – just graduated 8th grade and going into high school in September, already in high school or just graduated from high school.  Students will only be asked to provide a completed physical form once their application is approved.  Successful applicants will be sent a letter of acceptance.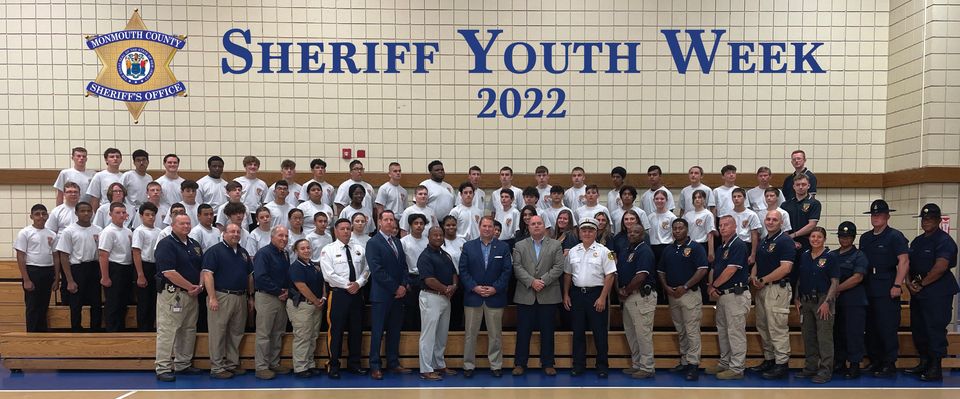 For more information, please contact Undersheriff Ted Freeman at (732) 431-6400 x1110.
NOTE: All participants are responsible for their transportation to and from Sheriff Youth Week. Students must also bring their own lunch.
Application form and flyer for Sheriff Youth Week 2023