Freehold: Sheriff Shaun Golden is pleased to announce that the Monmouth County Correctional Institution, MCCI, continues to be a leader in correctional operations after the facility was reaccredited by the American Correctional Association, ACA.
"This is a significant accomplishment for our office," said Sheriff Shaun Golden. "The national distinction of reaccreditation formally recognizes and reinforces that the services our correctional institution provides continue to meet or exceed the practices of the top correctional facilities in the nation."
Recently, MCCI successfully completed a comprehensive audit by representatives of the Commission on Accreditation for Corrections. MCCI was 100 percent compliant in 60 mandatory standards, and 99.3 percent compliant in 299 non- mandatory standards.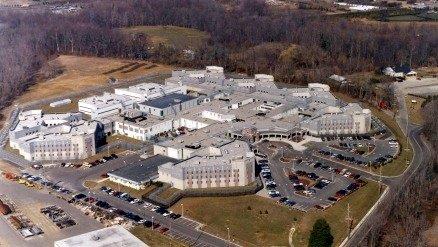 The Monmouth County Correctional Institution is a 1,328 bed, direct supervision facility which houses county, state and federal inmates.
ACA standards address services, programs and operations essential to effective correctional management.
Through accreditation, a correctional facility is able to maintain a balance between protecting the public and providing an environment that safeguards the life, health and safety of staff and offenders. Standards set by the ACA reflect practical and up to date policies and procedures, and function as a management tool for agencies and facilities throughout the country.
Sheriff Golden acknowledged the team effort led by Acting Warden Barry Nadrowski and his accreditation team for making this achievement possible.
The Monmouth County Sheriff's Office was one of the first law enforcement agencies in the United States to be nationally accredited in all areas of operation, which include Corrections, Law Enforcement, Communications and Correctional Healthcare.
News Release-MCSO Corrections Division Receives National Distinction
/wp-content/uploads/2015/12/Monmouth-County-Sheriffs-Office.png
0
0
Monmouth County Sheriffs Office
/wp-content/uploads/2015/12/Monmouth-County-Sheriffs-Office.png
Monmouth County Sheriffs Office
2015-06-22 11:25:39
2015-06-23 11:31:46
MONNOUTH COUNTY SHERIFF'S OFFICE CORRECTIONAL DIVISION RECEIVES NATIONAL DISTINCTION