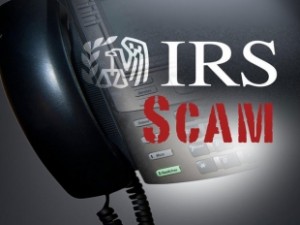 Monmouth County: Sheriff Shaun Golden is warning residents to remain vigilant in the wake of these current reported tax solicitation scams by people who claim to be with the Internal Revenue Service and are asking for your money.
This warning comes after the Monmouth County Sheriff's Office‪ received a number of calls from residents regarding telephone solicitation for funds, stating that they owed a large sum of money in taxes, and, that the Monmouth County Sheriff's Office was going to arrest them if they didn't pay the money.
"This type of solicitation and misrepresentation is inexcusable and will not be tolerated," said Sheriff Golden. "Our agency is in no way related to any collection of IRS fees. These calls are scams with one goal – to separate you from your money. In the event you receive this type of phone call, just hang up. You're not being rude you're being shrewd."
Please see additional information in below link by the IRS in regards to information on tax scams.
For a downloadable version of this press release, click here: News Release Sheriff Issues Warning to Residents
/wp-content/uploads/2015/12/Monmouth-County-Sheriffs-Office.png
0
0
Monmouth County Sheriffs Office
/wp-content/uploads/2015/12/Monmouth-County-Sheriffs-Office.png
Monmouth County Sheriffs Office
2016-02-22 12:54:21
2016-02-22 13:05:21
Sheriff Issues Warning to Residents Regarding Tax Scams