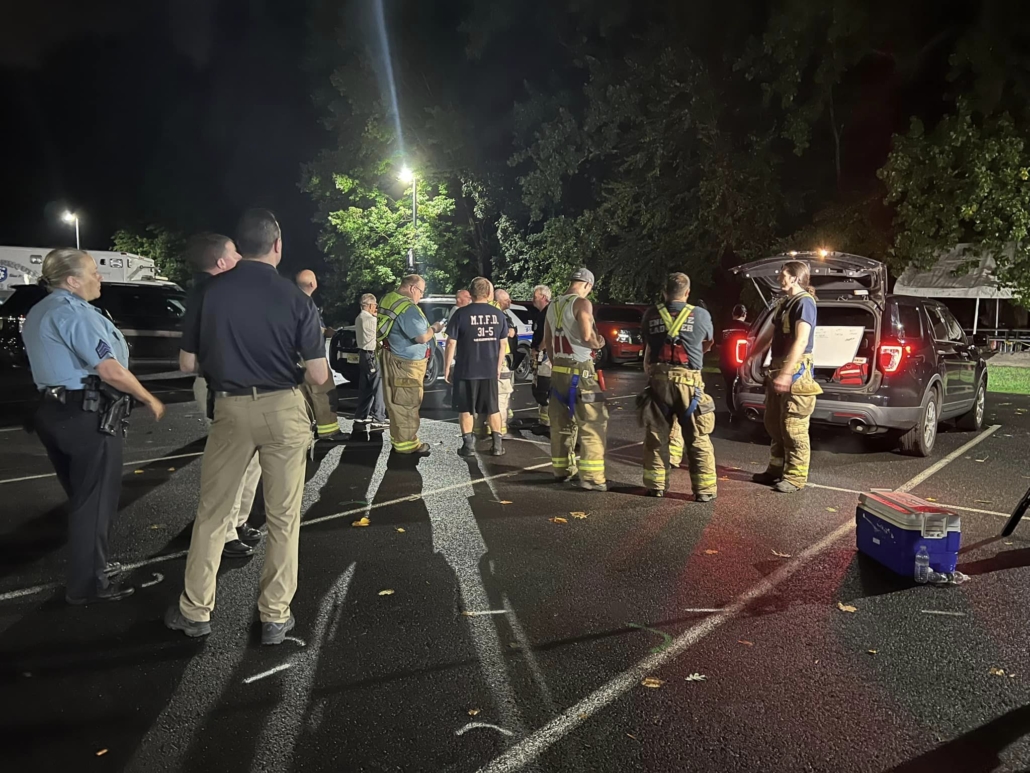 Monmouth County Sheriff Shaun Golden announces that the Monmouth County Sheriff's Office Maritime Emergency Response Team, MERT, recovered the body of a missing swimmer on the morning of July 30 in the Swimming River Reservoir at Thompson Park Point within Thompson Park.
On Saturday evening, July 29, the Monmouth County 911 Communications Center received a call reporting a missing male swimmer and a major search was conducted by the Middletown Police Department, Middletown Fire Departments, Middletown EMS and Middletown OEM, the Monmouth County Sheriff's Office – Campus Protection Unit, Drone Unit, MERT and OEM, the Monmouth County Parks System, Holmdel OEM – Drone Unit, New Jersey State Police – Aviation and the Colts Neck Police Department. The search was suspended at 11:30pm and resumed Sunday morning when the body was located.
"We are deeply saddened over the tragic loss of this swimmer and thoughts remain with his family," said Sheriff Shaun Golden.
"While the outcome is not what we had hoped for, the brave rescue efforts of all involved in their attempts to rescue and then recover the victim is commended. It's extremely important to always take the proper precautions in the water and adhere to posted regulations."
The MCSO Maritime Emergency Response Team, MERT, is a valuable shared service and made up of members from various Monmouth County law enforcement agencies who are trained to respond swiftly to critical incidents in our waterways.
For a downloadable version of the press release, click here:  News Release – MCSO Maritime Emergency Response Team Recovers Body of Missing Swimmer