9-1-1 Communications Center
T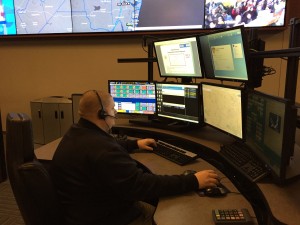 he Monmouth County Sheriff's Office Communications Division operates two (2) 9-1-1 centers with the primary center located in Freehold, NJ and backup/disaster recovery center located in Neptune, NJ. Our center employs 110 Full time staff members and answers 9-1-1 calls for 46 local jurisdictions and 1 military facility within Monmouth County. Our state of the art dispatch center features 52 dispatch consoles, dispatches 20 Police Departments which includes the Sheriff's Office, 59 Fire Departments, and 31 First Aid Squads. The county also provides back up for 6 agencies.
In 2014, our agency answered 590,519 calls in which 174,418 were 9-1-1 calls for help. All of our staff is trained as Emergency Medical Dispatchers, Emergency Communication officers, and NCIC terminal operators.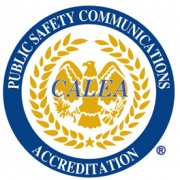 The Communications Division utilizes Cassidian Phone system and Zetron radio consoles at all 52 positions at the Freehold site. The Shore Area Communications Center located in Neptune utilizes Telex Radio and Cassidian Phones.
In September, 2012 the communications division updated it's Computer Aided Dispatch (CAD) and Records Management (RMS) system to Spillman. 23 agencies share Public Safety Software and Records Management Software with the Sheriff's Office.
The Monmouth County Sheriff's Office – Communications Division is a CALEA Accredited agency since 2001.